Have you ever been traveling on your birthday?
I don't mean a birthday holiday, those are great… I mean being on a business trip or some kind of travel that you can't really get out of? Every year that passes after the (ahem) age of 18 gets a little less exciting for sure, and the average birthday doesn't offer much to celebrate, but still…
So, I recently married, my husband has a good job but I've been working at home as a virtual assistant. It's great, no commuting, packed lunches or annoying co-worker politics. I can do my work in my home office, at the kitchen table, or even in the bath if I'm careful (paper and pen only, no gadgets of course!)
Arbitrage and adventure
I've found a way of outsourcing some of the work myself and taking advantage of arbitrage between what I get paid, and what I pay other to do. Sweet ha? I thought that it might be unethical but all my friends assured me that this is what agencies, wholesalers, or even traditional businesses do.
My main client lives in Australia, and I've 2 outsourced workers in the Philippines. When my main client offered to fly me out, business class to Australia to meet her, how could I refuse? OK I've been working for her for a few years now, and I guess that she's saving money by using me. (More than a flight!)
So, I started to wonder, what if I use the budget for the business class trip, for some economy tickets and a stop off in Manila? Oh… The cheapest option was to switch in Singapore or Hong Kong. Why not spend a day, rather than just a stop off? No visa requirements for me in any of these places…
This started to sound like a trip of a lifetime. I experimented with different flights, websites, airlines and dates and came up with a perfect schedule. Who cares about the middle of the night flights, and awkward schedule. In the beginning of the trip I would be too excited to sleep, after the first couple of stops I will be exhausted.
So, I made the booking then…
Realized that I would be in Singapore on my birthday! All on my own…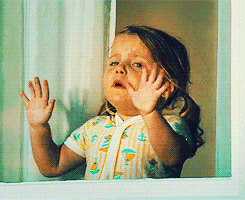 And the tickets were non refundable, non re-bookable. For the first time in my life, I would be all on my own sob sob. On my birthday, for a whole day… I tried to stay positive about my trip of a lifetime, especially when telling family and friends about it. They were all sad, but not as sad as me.
A silver lining
I felt alone on the flight, but I wasn't alone… My lovely hubby, who was unable to come with me called the hotel and got me an upgrade… Sweet! When I arrived in my room I was met with a dozen red roses.
After a little while of relaxing, I heard a knock on the door. It was a hand delivered bottle of champagne, and chocolates, from my friends back home! They had called a wine gift company in Singapore and got it organized for me. (Shout out to Jann, the owner of the Bottles of Joy company for bringing my gift to my room personally, and to Eric who probably did the persuading).
So, after a wonderful day and night in Singapore, ( I got a chance to do a short bay cruise and some shopping), I went on to Manila to see my gals. I was only in Manila for the evening and then had to catch a 5am flight to Australia. It was good to catch up with May and Eileen, thanks for the restaurant choice!
Then onto Australia! (To be continued).